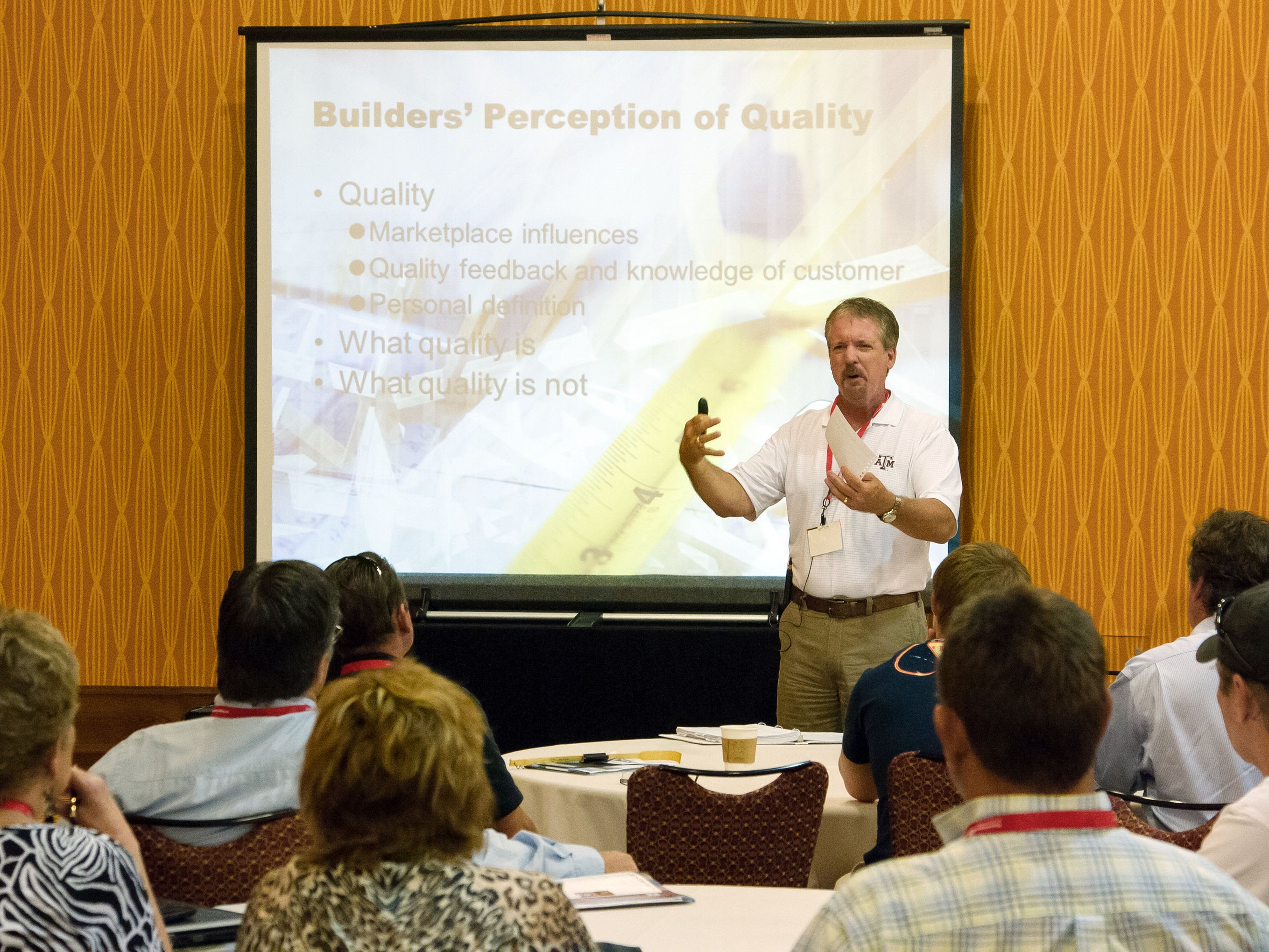 Have you heard the news? We have just announced the complete schedule for the 2015 Sunbelt Builders Show™. Enjoy seven timely education sessions over two days. This is the perfect opportunity for you to connect with others in the industry and expand your knowledge.

Here's a detailed overview of Day 1 Education Sessions on the trade show floor. Day 2 sessions will be announced soon. All trade show floor education sessions are included in your Sunbelt Builders Show™ registration.


2015 Sunbelt Builders Show™ Education Sessions Trade Show Floor Gaylord Texan
WEDNESDAY, JULY 29
10:45 – 11:15 a.m.
"Digital Marketing 101 for Builders" by James Honeycutt, BDX
During this session we will cover the five things that every builder must know about creating a digital marketing plan. From displaying your portfolio of work using the latest technology to understanding marketing basics, you'll leave this session better informed and ready to create a custom marketing plan for your business.

11:30 a.m. – Noon
"As 'Green' Matures into 'High Performance' Home Building: What really matters when it comes to 'green' building?" by Peter Pfeiffer, Barley & Pfeiffer Architects
The green building movement has devolved into a checklist approach to incorporating 'green' building products into our homes and buildings. What's better is a sensible and integrated approach to building design and construction – otherwise our buildings may simply become a collection of poorly coordinated 'green' features whose sum do not equal the investment in the parts. Peter will discuss the significant values of 'green building' beyond the current popular rhetoric.

1:30 – 2:30 p.m.
"TAB's 2015 – 2017 Texas Residential Construction Contracts Package Preview" by James Rudnicki and Don Shelton, Bush Rudnicki Shelton P.C.
With the 2015 Regular Session of the Texas Legislature under our belts, TAB will release its contracts package for the 2015-2017 cycle on September 1, 2015. This is your opportunity to learn about revisions to the contracts package and to talk with two of the attorneys who have been instrumental in the writing and updating of TAB's form contracts. Thank you to StrucSure Home Warranty for sponsoring this seminar.

Get Started Here!
Register Now
Book Your Room
2015 Sunbelt Schedule