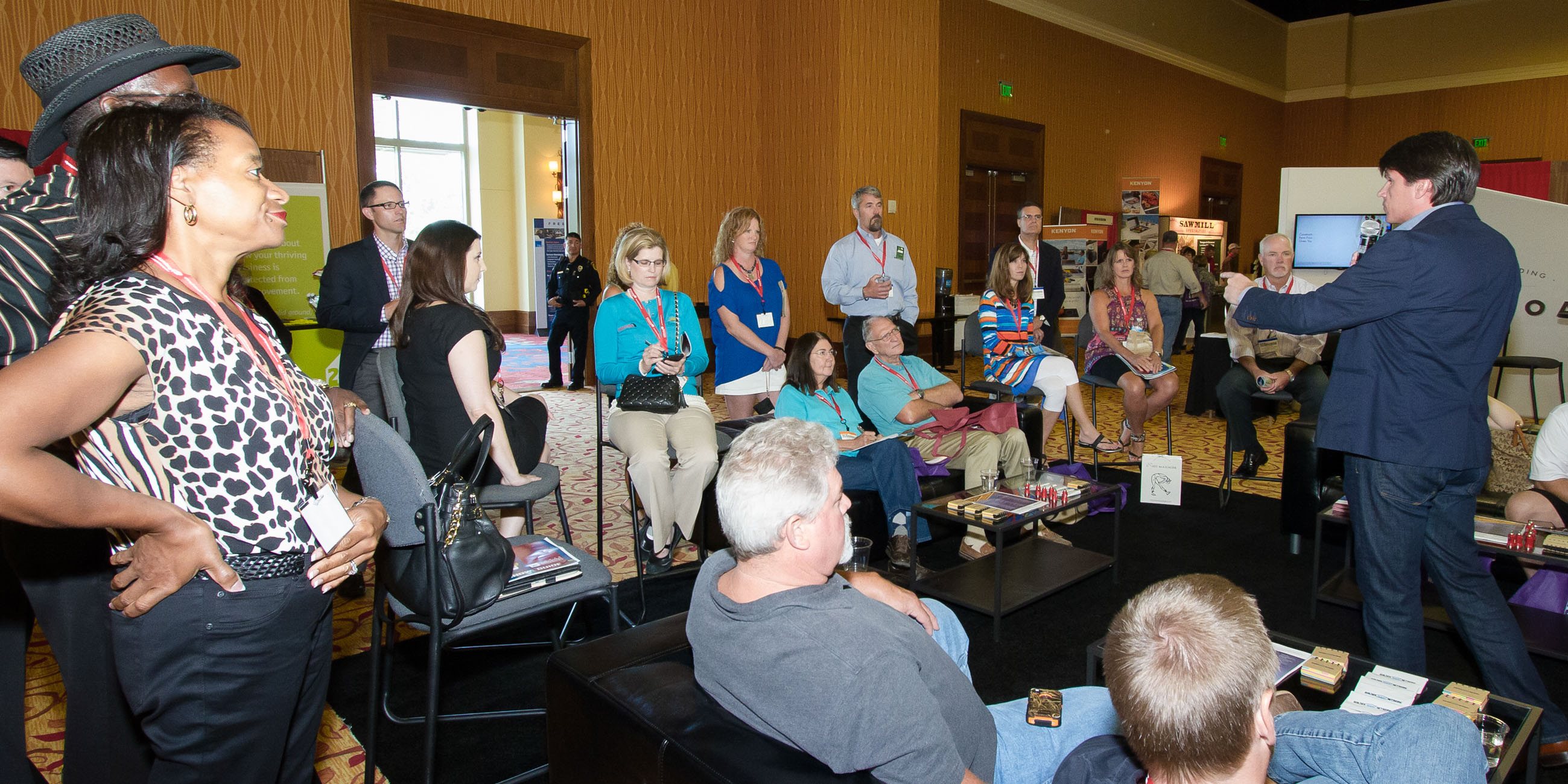 Have you heard the news? We have just announced the complete schedule for the 2015 Sunbelt Builders Show™. Enjoy seven timely education sessions over two days. This is the perfect opportunity for you to connect with others in the industry and expand your knowledge.

Here's a detailed overview of Day 2 Education Sessions on the trade show floor. All trade show floor education sessions are included in your Sunbelt Builders Show™ registration.

2015 Sunbelt Builders Show™ Education Sessions Trade Show Floor Gaylord Texan

THURSDAY, JULY 30
10:45 – 11:15 a.m.
"How to Stand Out From the Crowd" by Rich Harshaw, Monopolize Your Marketplace
Do you wonder why your marketing efforts aren't providing you with the results you expect? The key is breaking through the clutter to focus on your company's unique identity so you'll stand out. We'll provide examples of "doing it wrong" and the contrasting examples of "doing it right." You'll be surprised at how easy this is to do, and what a profound impact this will make in all of your marketing efforts including your website, ads, brochures and home shows. It all starts with a powerful, clearly articulated identity.

11:30 a.m. – Noon
"High Performance/Green Building Best Practices" by Don Ferrier, Ferrier Companies
Don Ferrier is recognized as one of the nation's leading builders of High Performance/Green Homes and has won a vast array of awards testifying to his excellence in this field. Come hear Don share his insight into the methods, practices and products he uses to set his homes apart from the average. Every builder is sure to find something to apply to their next home and daily practices.

1:30 – 2 p.m.
"Be Fashionably Inspired! Design vs. Trends for Today's Home Buyer." by Ramsin Khachi, Khachi Design/Build; Cambria Brand Advocate
Home buyers have access to unlimited sources of design inspiration. From HGTV to Pinterest, they are bombarded with the latest "trends." Hear from a leading designer who will share what is fresh and realistic when it comes to designing for success – and a happy homeowner. Learn how to differentiate the "fad" from the "fashion." Great design sells, and it's important to know how to incorporate your client's inspired vision into an outstanding design plan.

2:15 – 2:45 p.m.
"Surviving the Trade Partner Shortage" by Donald Scattergood, Mark Systems
One of the biggest impacts of the recent recession is the critical shortage of skilled trades in almost every market. Not only does this worker shortage delay the completion of the project, it adds to the cost of the home. Learn how to ensure that your projects take priority among the "best" trades. Discussion includes identifying what trades partners want most and how to improve communication with subs and suppliers.