Grow with a Sunbelt Builders Show™ sponsorship!
Get your brand in front of thousands of builders, remodelers and developers from Texas and surrounding states. This is your opportunity to make meaningful connections that will last well beyond the Sunbelt trade show floor.
Start building brand awareness and exposure well before the Show. A Sunbelt sponsorship provides your product visibility to attendees weeks before Show doors open. There are dozens of sponsorship packages available, but if you're looking to create a custom experience we would be happy to work with you.
Capture their interest with our high-visibility options, including:
Brand exposure in the 2024 Sunbelt App; 

Host a social event on the trade show floor; and

Advertising in the popular Show Guide a

nd much more!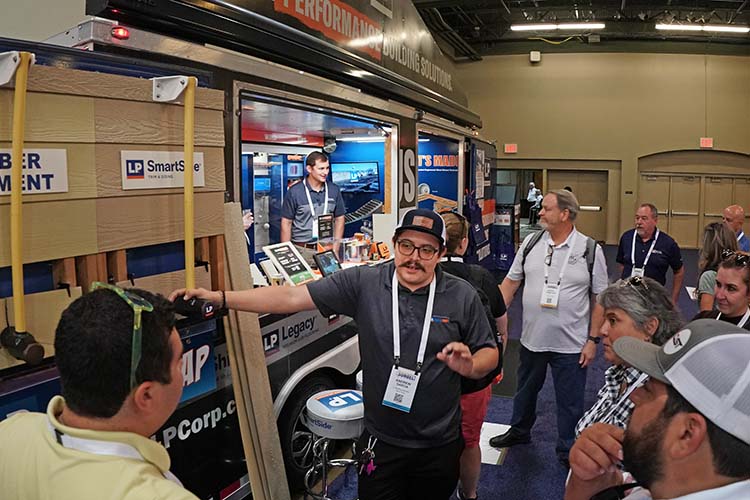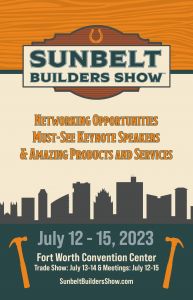 This is the perfect opportunity to promote your company. Exhibitors of the 2024 Sunbelt Builders Show™ will receive complimentary space in the Show Guide. Exhibitors and sponsors may also purchase additional advertising by reserving a full or half page ad in the Show Guide.
The Texas Association of Builders is excited to offer a Sunbelt Builders Show™ App. The free App will provide you with information on association meetings, exhibitors, social events, speakers and more. You'll be able to use your iPhone, iPad, Android phone, or tablet to access this information. To download just search Sunbelt Builders Show™ from iTunes App Store or Android Market and tap download.